WELCOME TO GENEVA MIDDLE SCHOOL LIBRARY
Open Daily during School Hours 7:30-3:00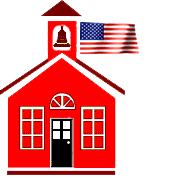 To access GMS Library go to:
https://genevacityschools.follettdestiny.com/
Mission Statement of GMS Library Media Program
The mission of Geneva Middle School Library Media Program is to ensure that students are effective in locating resources and information, establish a lifelong love for reading, and become information literate so that they can meet the necessary skills to be successful in the 21st century.

Renaissance Place Enterprise
First, a student's optimal reading level is determined through the STAR Reading Enterprise assessment. This assessment provides information on a student's overall reading ability and suggests a range of book levels for each student called the "zone of proximal development', or ZPD. Teachers then set reading goals for each nine weeks. Students then select a book on the ZPD level and read to take an AR quiz. Accelerated Reader offers more than 150,000 quizzes on both fiction and nonfiction titles. Reading Practice Quizzes ask questions that measures a student's comprehension of a book and vocabulary.
Renaissance Home Connect
Parents please remember to utilize this program as you can see the progress toward reading goals, conduct book searches using AR Book Finder, review AR quiz results, and view the number of books and words read.
AR Recognition:

In order to participate on AR Reward Days, students must achieve 85% or higher in comprehension on AR quizzes and meet their point goal. The AR Reward Days will be at least twice a year.
Geneva Middle School Library will have their annual book fair this Spring of 2018. The profit we make will purchase new books.
To access AVL please visit: http://bit.ly/1hsN7Mo
To access E-books visit: E-books for the Middle School
User name :genevamid
Password: student
To access AR Book Finder visit: http://bit.ly/Pp023Y
To access AR at home visit Renaissance Home Connect: https://Hosted298.renlearn.com/78705/HomeConnect
Reading is the Core of Academics and School Learning!!!
READ TO ACHIEVE
http://owl.english.purdue.edu: Helpful site for research paper information
http://www.apastyle.org/ : APA style of writing resource
http://www.copyright.gov : Copyright and what you need to know
http://www.chem4kids.com: Chemistry basics for everyone
http://zunal.com/webquest.php?w=75791: The Cay by Theodore Taylor
http://www.geographyiq.com: Geography facts and statistics
http://www.genevapubliclibrary.org: Geneva Public Library : Geneva, Alabama
http://bit.ly/1iWLTXe: MLA format guide
www.khanacademy.org: Tutorials for math, chemistry, computer
https://learnzillion.com.: Tutorials and activities
Copies of educational papers and projects may be printed in our library for ten cents per black and white and twenty-five cents for color. For additional library policies, rules, and regulations see: Geneva Middle School Parent/ Teacher handbook.
Some Recommended Great Reads:
Esperanza Rising by Pam Munoz Ryan
The Candy Bomber by Michael O. Tunnell
The Great Fire by Jim Murphy
Where the Red Fern Grows- Wilson Rawls
Charlie and the Chocolate Factory- Roald Dahl
Don't forget Panthers
Take the Time
To "PAWS" AND READ!!